Late Summer: Seasonal & Healthy Recipe Ideas

AUTHOR LOUISE AVERY / PUBLISHED: AUG-2022

In our opinion, the August bank holiday is all about using fresh & seasonal ingredients to accompany the late summer sun. Lazy afternoons filled with food, drink and great company. From colourful salads & cheeseboards, to live, gut-friendly fermented salsas & perfect non-alcoholic drink or cocktail pairings... Here are some of our favourite seasonal and healthy recipes for late summer entertaining: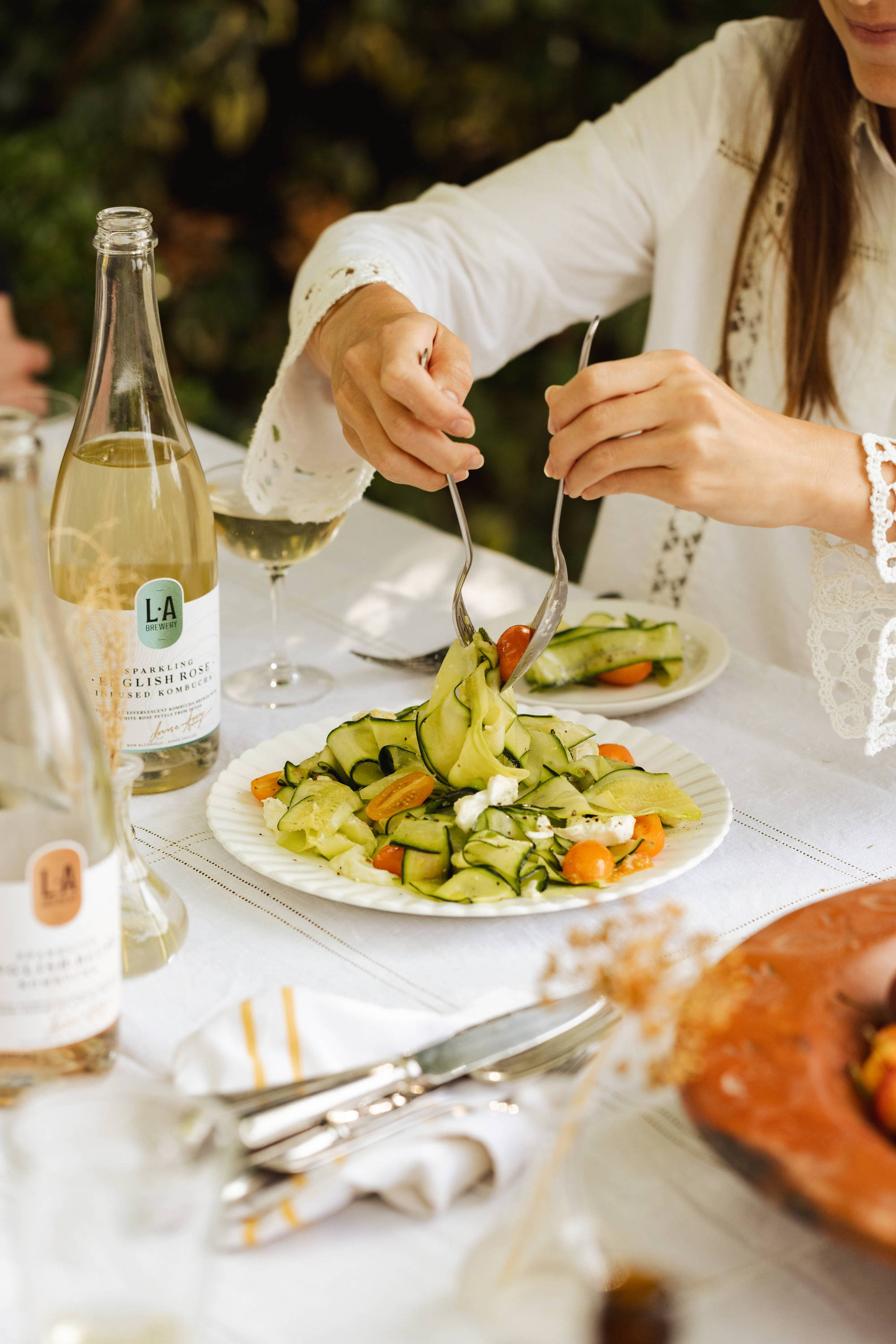 LEMONY COURGETTE, BUFFALO MOZZARELLA & MINT SALAD
Paired with: Sparkling English Rose
Ingredients:
Courgettes
Mixed cherry tomatoes
Buffalo mozzarella
Lemon
Black pepper
Fresh mint
Method:
Ribbon your courgettes & slice your cherry tomatoes lengthwise. Toss together in a bowl with a glug of olive oil, the juice & zest of a lemon and plenty of freshly cracked black pepper. Lastly, tear your mozzarella directly into the bowl and gently toss. Serve immediately.

PEACH, BRIE & PROSCUITTO SALAD

PAIRED WITH: Sparkling English Blush
INGREDIENTS:
Peaches
Brie
Proscuitto
Walnuts
Watercress
Lemon
Honey
METHOD:
De-stone and slice the peaches. Slice the brie. Line a dish with watercress, scatter the peach & brie slices. Tear the proscuitto into strips, distribute evenly over the salad. Lightly toast the walnuts and scatter on top. Drizzle with olive oil, juice of half a lemon & lashings of honey.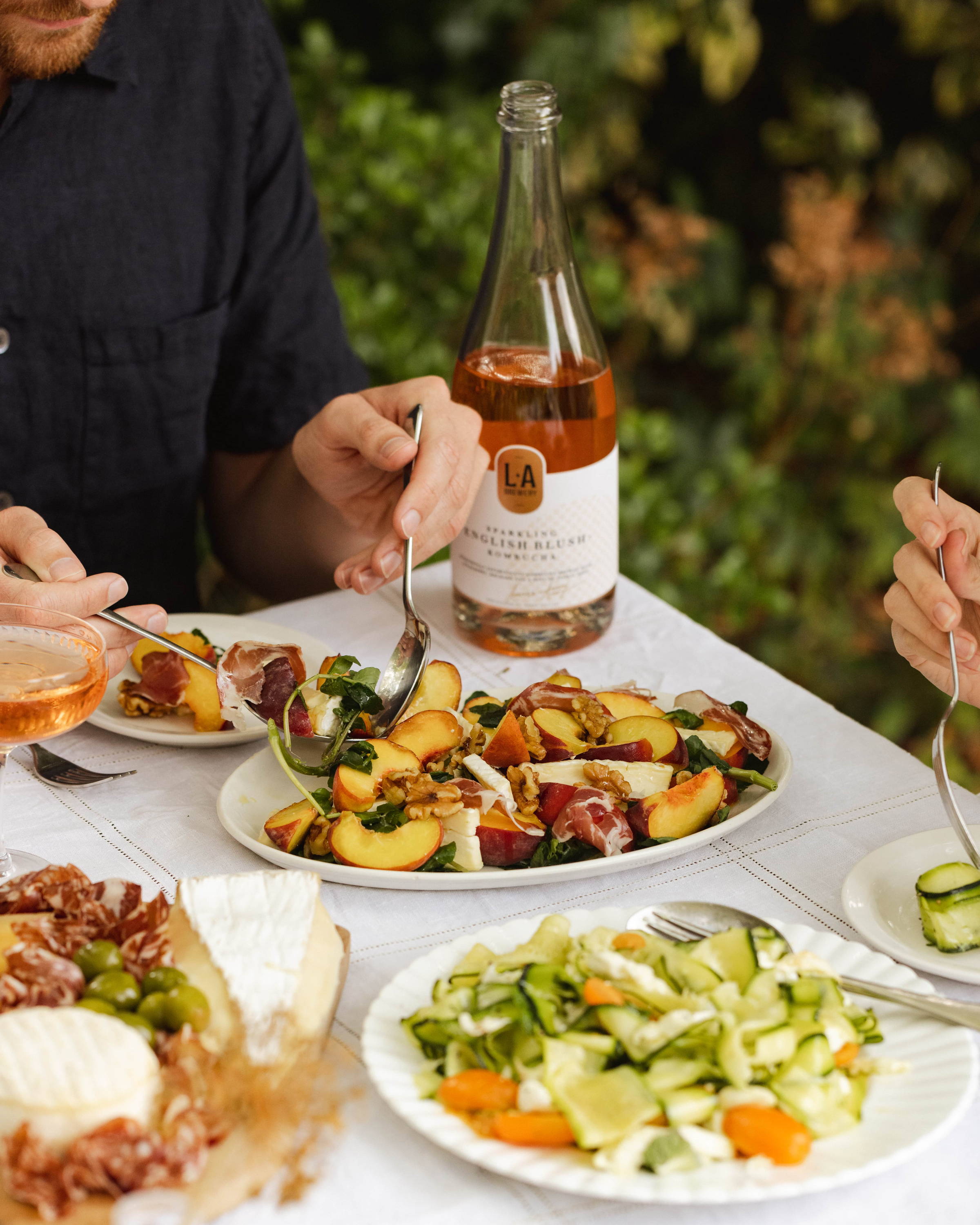 For both of these recipes Louise uses home-brew kombucha as the live ingredient for fermentation. We find that fermented versions of these salsas have so much more flavour and complexity to them. If you don't have access to home-brew kombucha, you could use half the quantity of live apple cider vinegar as an alternative.


FERMENTED SALSA VERDE
PAIRED WITH: BBQ tuna steaks & spring onion, Sparkling English Rose
INGREDIENTS:
50g parsley, basil & mint
1 tsp capers
30g sweet gherkins
2 tsp Dijon mustard
1 large garlic clove
1 tsp sugar
1 tsp honey
1 tsp lime juice
100ml home-brew kombucha
salt & pepper

METHOD:
Wash herbs and pick the mint leaves off stems. Add herbs to blender with all remaining ingredients. Blend coarsely, jar & refrigerate. Leave to ferment for 1 week for optimum flavour. Eat within 6 months.



FERMENTED RED PEPPER SALSA
INGREDIENTS:
2 red peppers
¼ scotch bonnet chilli
40g shallot or red onion
1 clove garlic
Juice of ¼ lime
½ tsp of unrefined sea salt
30ml kombucha vinegar*
METHOD:
Coarsely blend all ingredients (except from the kombucha). Drain any excess liquid and add the kombucha vinegar. Mix gently by hand before jarring. Refrigerate. Leave to ferment for 1 week for optimum flavour. Eat within 2-3 weeks.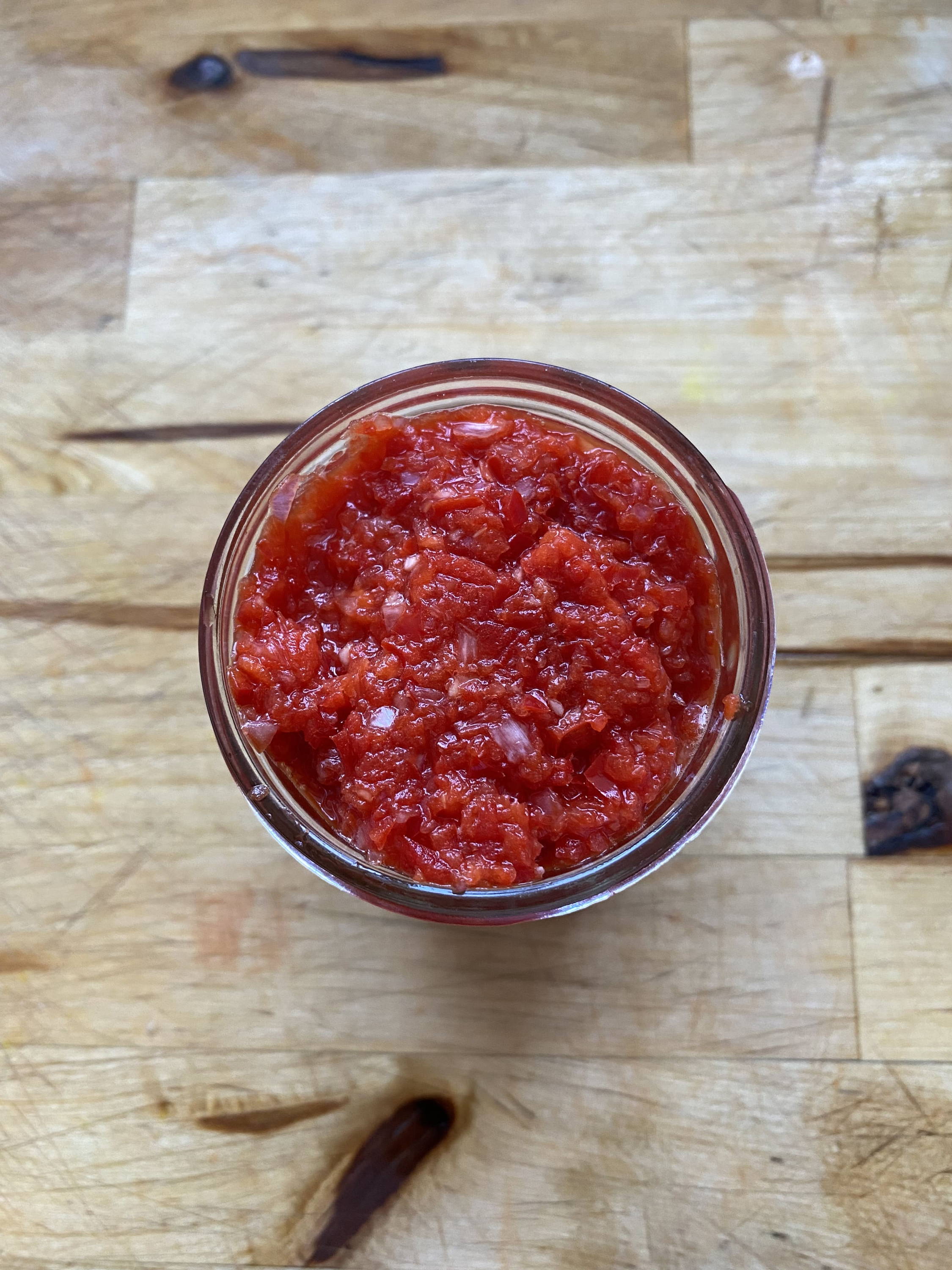 - NON-ALCOHOLIC COCKTAILS -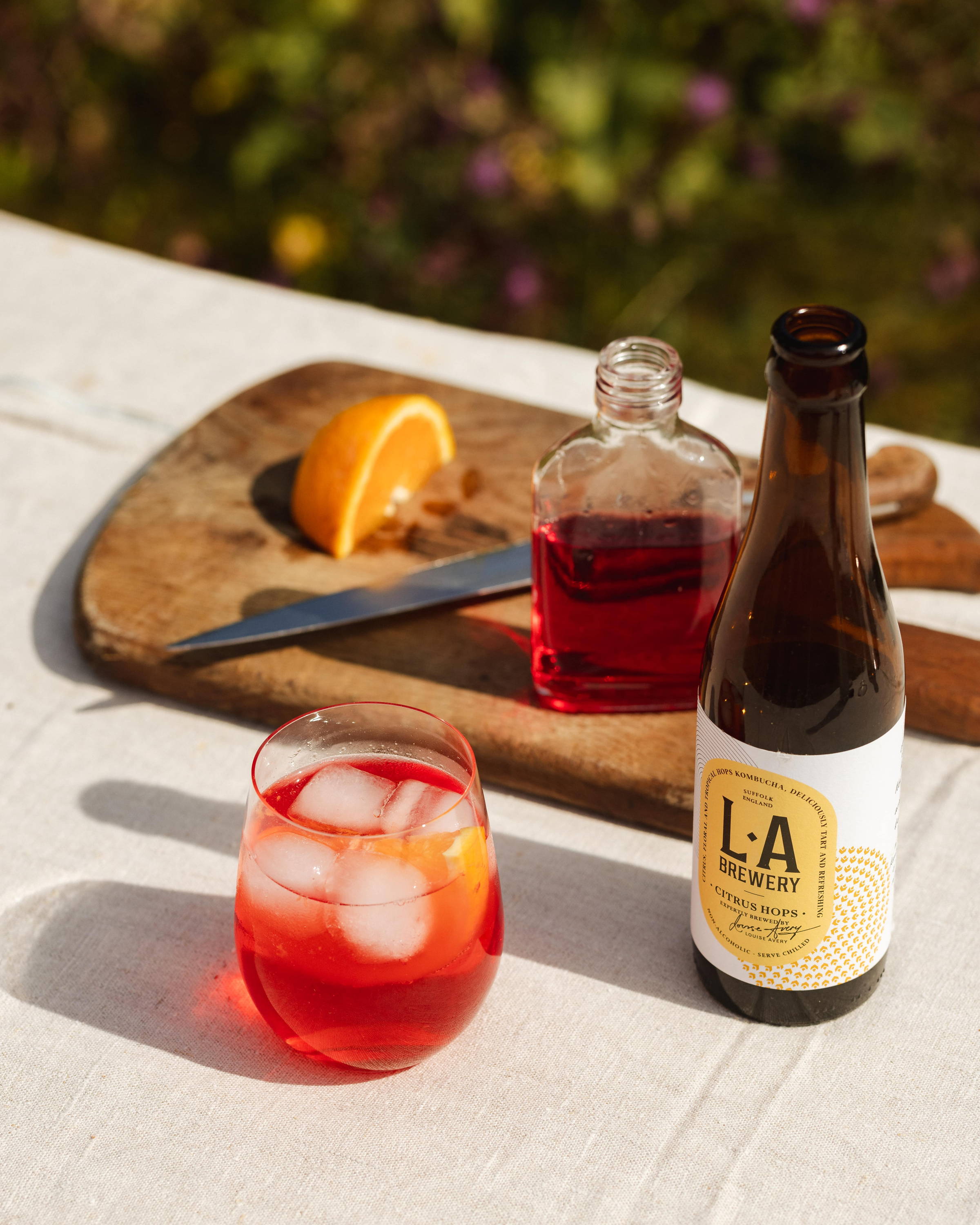 NON-ALCOHOLIC SUMMER SPRITZ
INGREDIENTS:
Non-alcoholic bitter spirit
(we like Wilfred's)
Citrus Hops
Orange

METHOD:
Simply add 1 part bitter spirit to a glass with ice, top with 2 parts Citrus Hops & garnish with a slice of orange. Enjoy!



NON-ALCOHOLIC PEACH BELLINI

INGREDIENTS:
Ripe peaches
Sparkling English Rose
Lemon

METHOD:
Peel & pulp the peaches through a strainer. Add the peach pulp to a glass. Top with Sparkling English Rose & finish with a squeeze of lemon.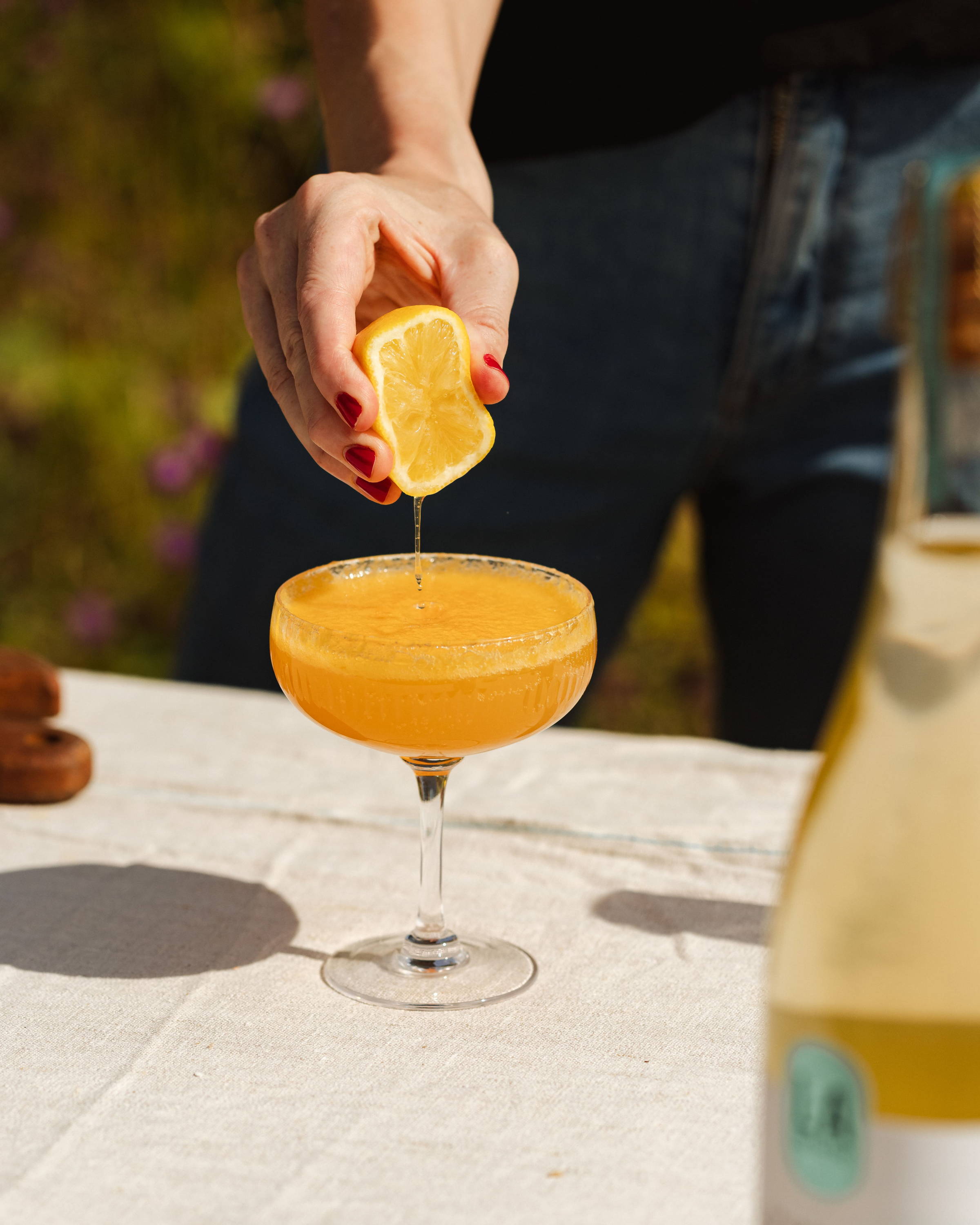 Stock up on L.A Brewery for your late summer celebrations