ELEVATE YOUR HEALTH
Louise began L.A Brewery with the idea of making delicious non-alcoholic drinks that are good for you & good for the planet.
100% NATURAL INGREDIENTS, ETHICALLY SOURCED
Our fermentation process starts with a blend of green and black teas before it is infused with fruits, flowers and botanicals.
Never pasteurized, we preserve all benefits of organic acids and enhanced polyphenols produced as a result of our special fermentation process.
SUSTAINABILITY
Proudly B Corp certified. Our micro-brewery in Suffolk runs on 100% dark green energy.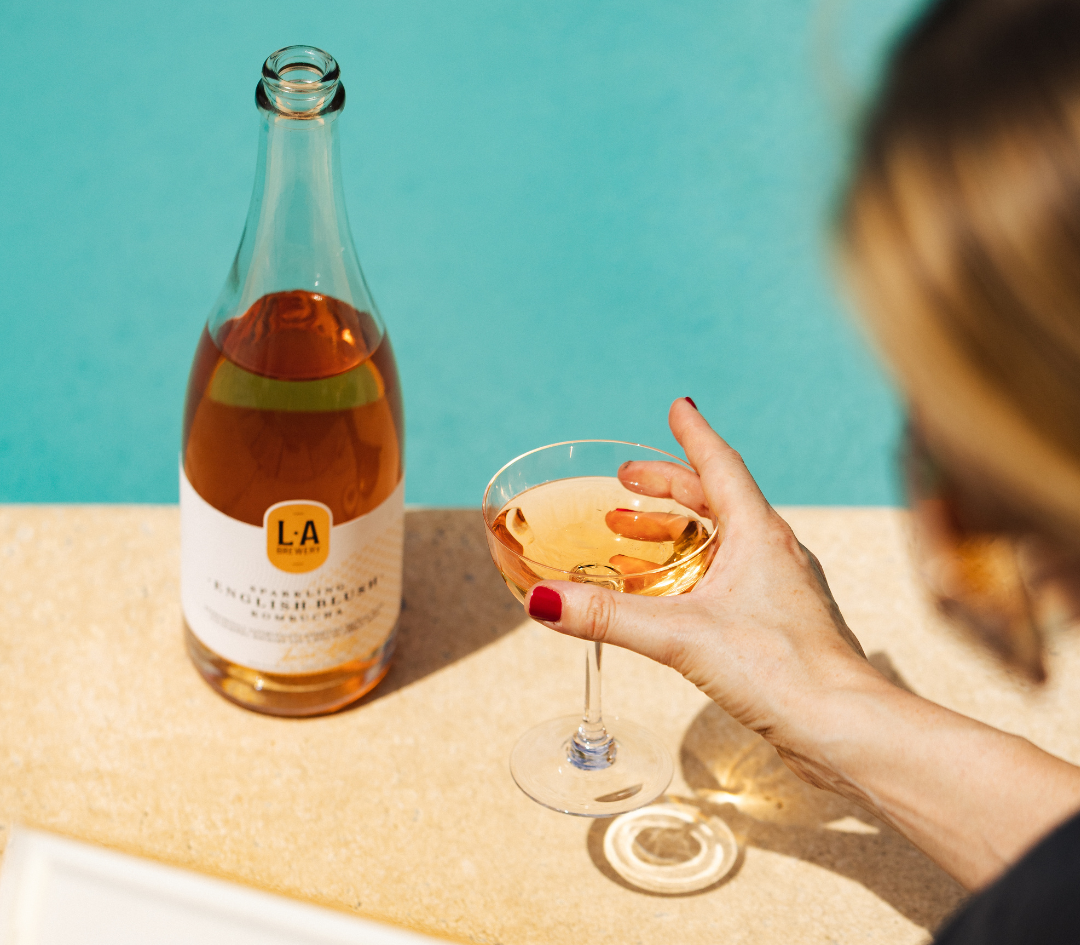 "Natural, refreshing and absolutely delicious!"
"A simply sensational beverage."
"Love the drink and I've never been a kombucha fan."
"Lip smacking thirst quenching elixir from the fermentation Gods!"
"Very tasty alternative to alcoholic drink."
"Tastes good and helping my microbiome. A Win-Win!"
SUBSCRIBE TO OUR NEWSLETTER
Join us for 10% off and seasonal recipes, non-alcoholic drinking inspiration, exclusive discounts & more.